Software and more to help your pet care business soar!
"Our business has grown by 46% year-over-year just by implementing the tools Kennel Connection created. Our customers are receiving better service, we're spending less time on the phone, and we're making more money."
Everything you need to manage your business
Scheduling
Run glance for easy scheduling
List, day, week, and month calendar views
Find next available appointment time quickly with the click of a button
Pet appointment history
Online Booking & Client Portal
Customers can:
Add pets and upload updated proof of vaccination
See past and upcoming appointments
Schedule/request new appointments - Fully automated or set to require your approval
Employee Management
Assign and track appointments per employee
Advanced scheduling
Timeclock
Track commissions and tips
Employee audit trail
"We love Kennel Connection and really are happy to stay with you. The KC portal is the best already.. I researched Gingr & Pet Exec A LOT and I love KC best STILL!! You guys rock!"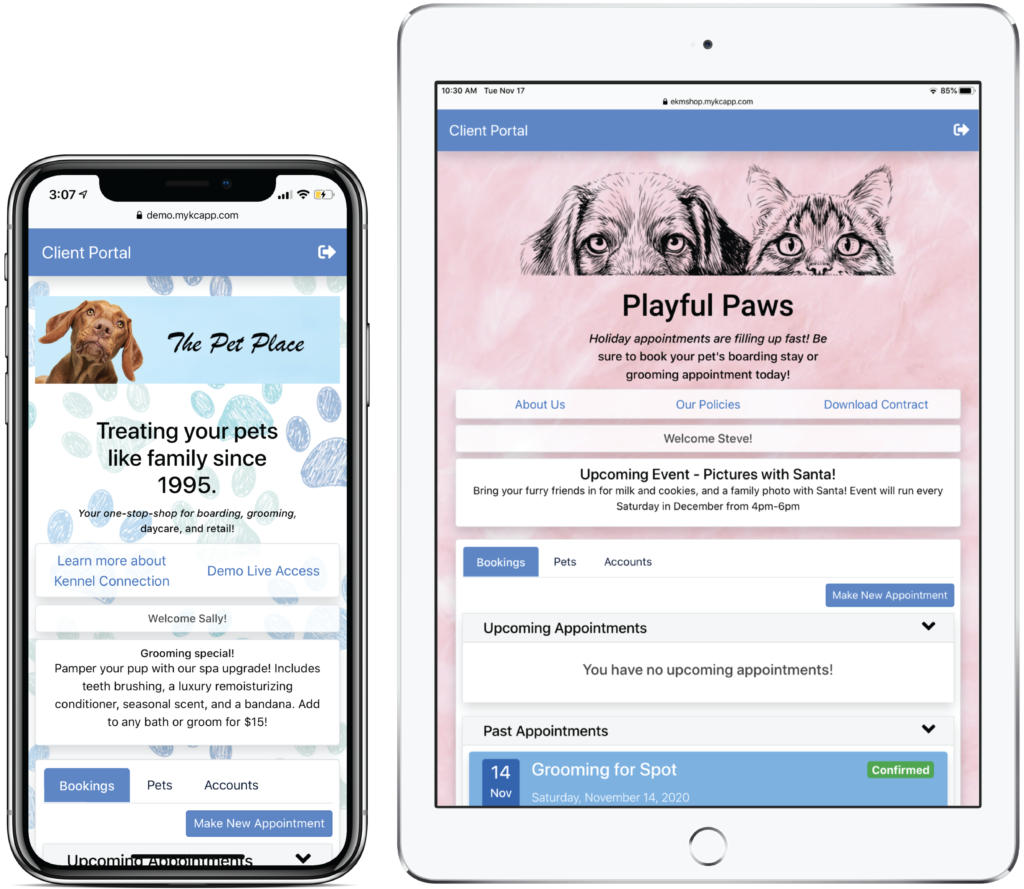 We're here to help!
Phone support
Chat support
Email support
Knowledgebase articles
Video tutorials
We're happy to help transfer data from your previous software to get you up and going in no time!
Do what you do best, we'll do the rest!
Kennel Connection is more than just software to run your business. We believe your time is best spent doing what you do best, taking care of pets! We offer hassle-free setup and support for:
Software
Credit card payments
2-way SMS/MMS
Business insurance
Phone systems